One Saturday nearly 2 years ago, not long before the world as we knew it changed from one of freedoms that we really didn't appreciate to one of lockdowns, masks and quarantine, we were at the market in Bagnères de Bigorre. It's a great market with stalls selling everything from Pyrénéen sheep's cheese to handmade jewellery, marinated olives of every size and shape to second hand books, organic fruit and vegetables to loaves of bread so big that you only buy a couple of slices. I bought some hand made soap and got chatting to the lady selling it; she told me she had a shop and workshop in Arreau, a town in the next valley and she ran soap making courses. I took a card and promised to be in touch; I've long fancied learning to make my own soap.
We didn't go back to the Pyrenees before covid hit, but I kept the card and contacted her earlier this year; she said she'd be doing courses this summer, so I signed up.
We went to Arreau in the camper, the forecast wasn't great, but a few days break would do us both good.
We had one lovely, sunny day, when I went to Arreau market and Nick did a full day's cycling. He managed to collect several cols over the three days, in spite of the thunder, hailstones, rain and low cloud for the rest of our visit.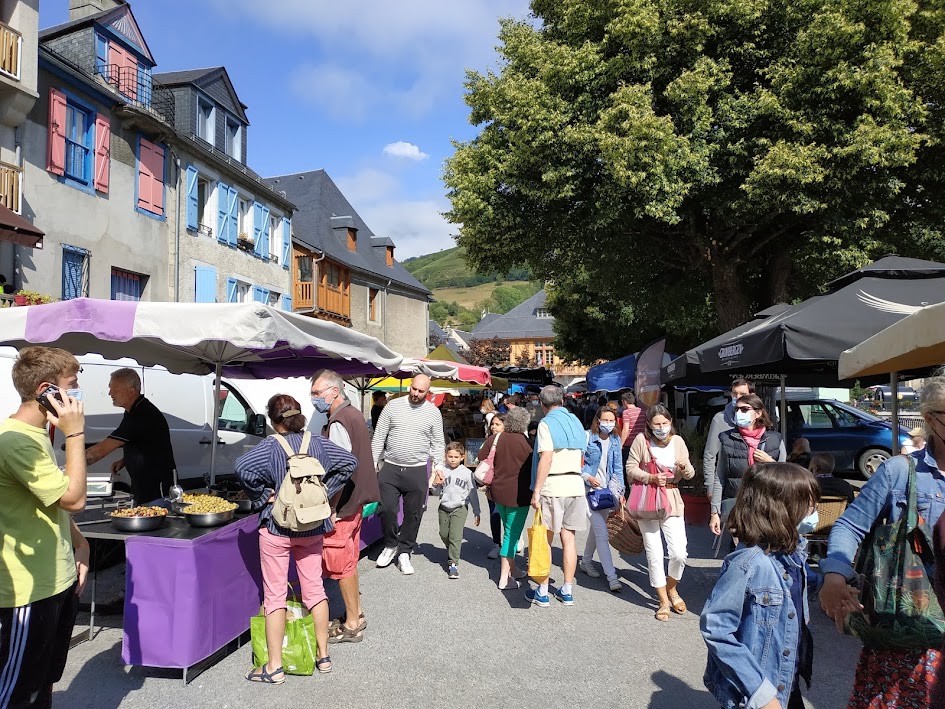 On the Friday I spent a fascinating 4 hours, the first two learning about saponification indices and the different properties of various oils, whether they're hardening, give good lather, moisturising, etc and how to work out if a specific combination will make a decent soap. 
Eventually we got to the actual soap making process, working in gloves, safety glasses and white coats as the caustic soda that's mixed with the oils is obviously not a nice chemical. We weighed our chosen oils, caustic soda, essential oils to perfume the soap and colourants, mixed them all up and poured them into moulds. They had to solidify overnight, before we could unmould and slice them, so I went back to the shop the following morning to finish off and collect what I'd made.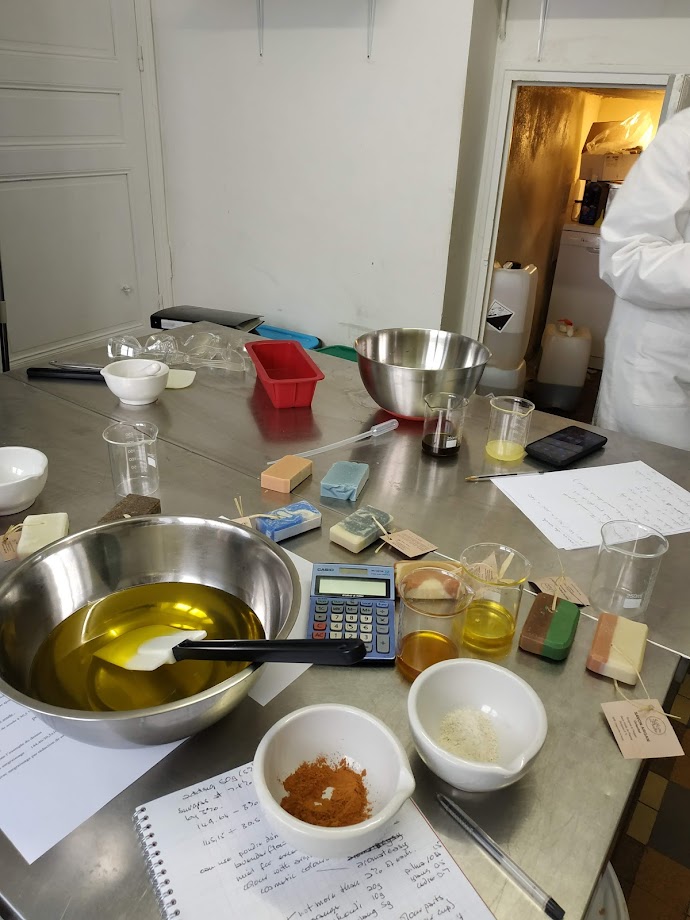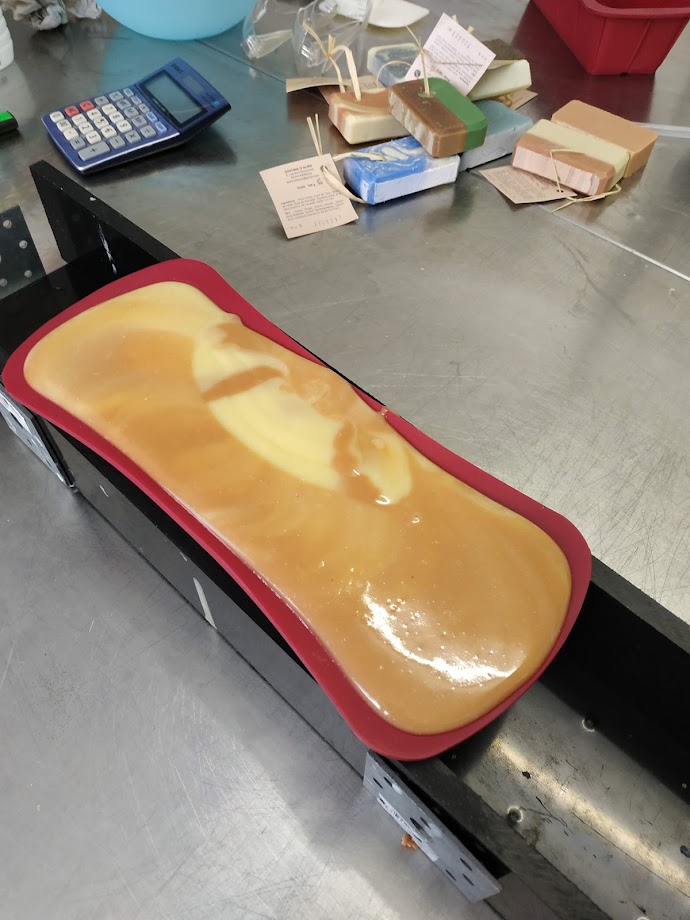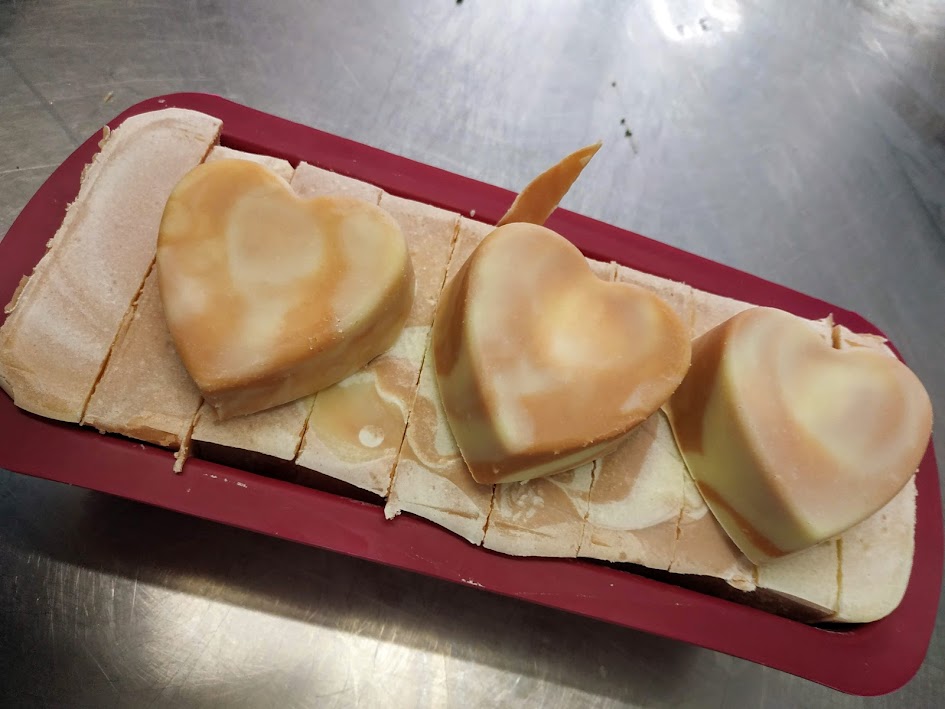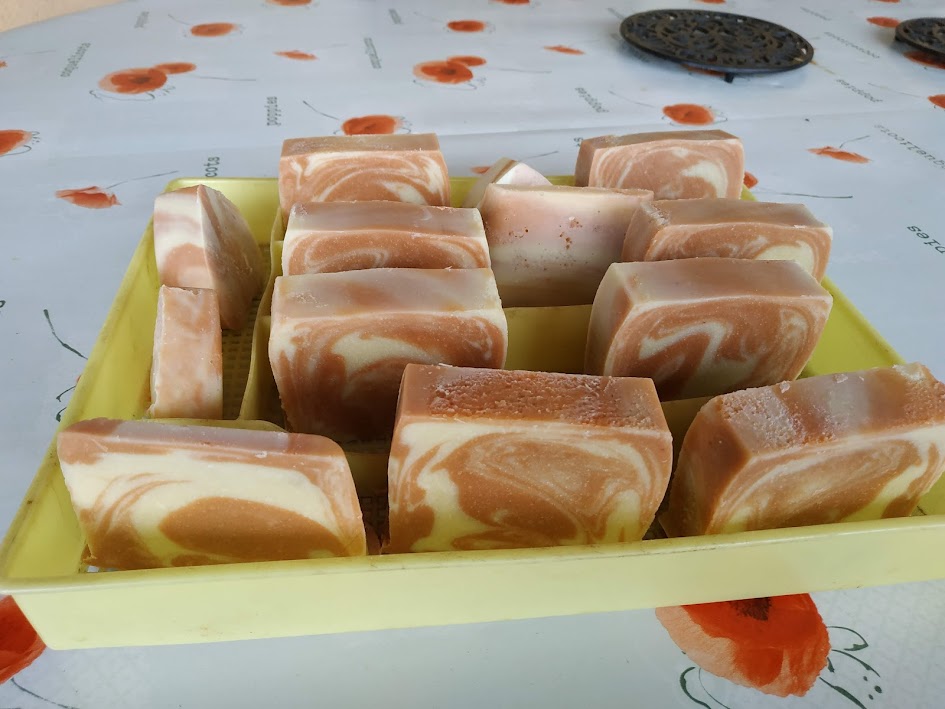 It has to cure for 6 weeks, open to the air, so I've put it in my workshop, which smells gorgeous.
Nick was keen to see the process, so I made a small batch of "mechanic's" soap with oils I had in stock as it took a few days for what I ordered online to arrive. Olive oil, coconut oil, coffee grounds for exfoliation and lemon oil to remove grease. It's not a pretty soap, but I hope it'll work. As I didn't have a mould, I used an empty orange juice carton, which worked fine!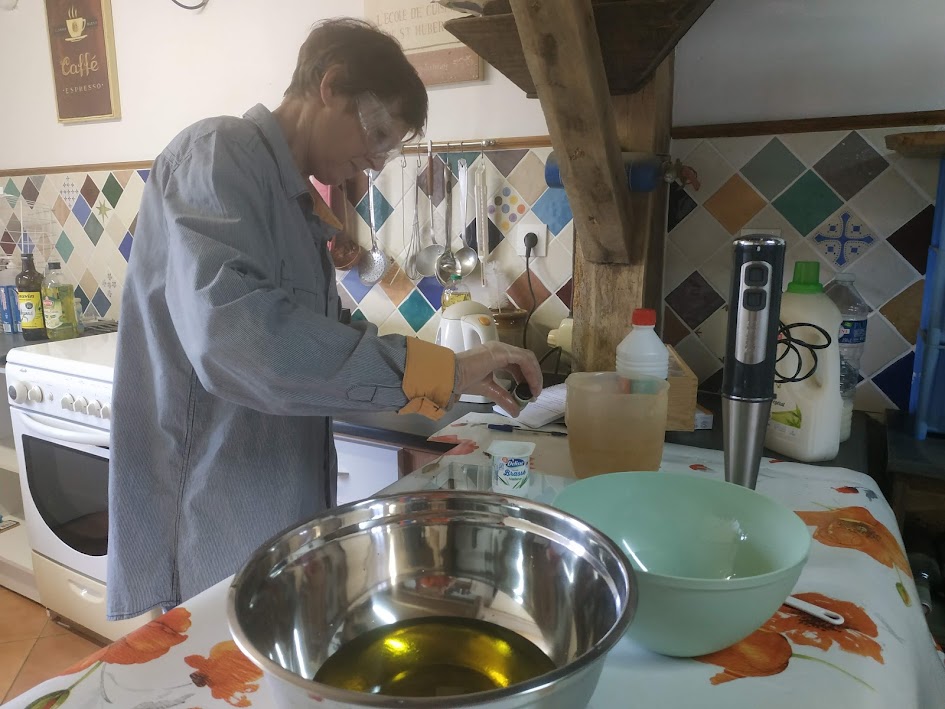 My friend Mart is keen to make her own soap too, so she came round and we made a second batch of mechanic's soap for her; all we need now is the time to put our new found knowledge into practice – oh, and some interesting moulds!