While having a look around the stalls at a village fête a few weeks ago, I bumped into one of my old students, who had a stand showing the paintings and pottery she's done. She invited me to share her stand at a craft fair a couple of weeks later and, as I'm not cycling much at the moment, it seemed a good idea.
Dominique came round to help me select a few pieces to display, insisting that it didn't matter that I didn't have anything to sell; she didn't either, it was more a case of simply getting our work seen.
I'd need some sort of poster to tell people who I was, so I made one in patchwork and machine embroidery and put it in a frame.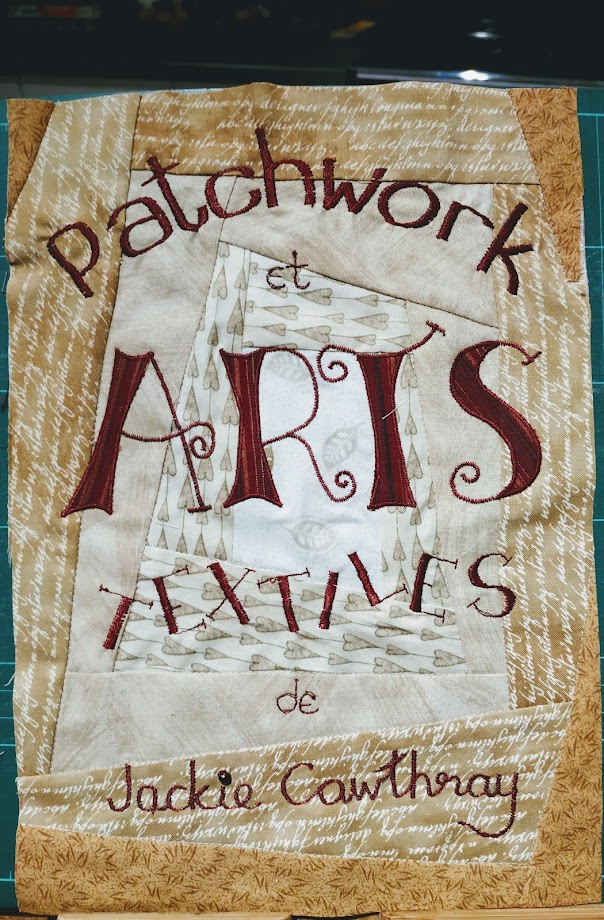 The day dawned grey, but it was going to get hot and sunny, so I wore a top that I made from bits of reclaimed lace, the trial run for another lace top that I put on the mannequin that Gemma sent for my birthday. I had the textile arts book that I made last winter as well as a few other bits.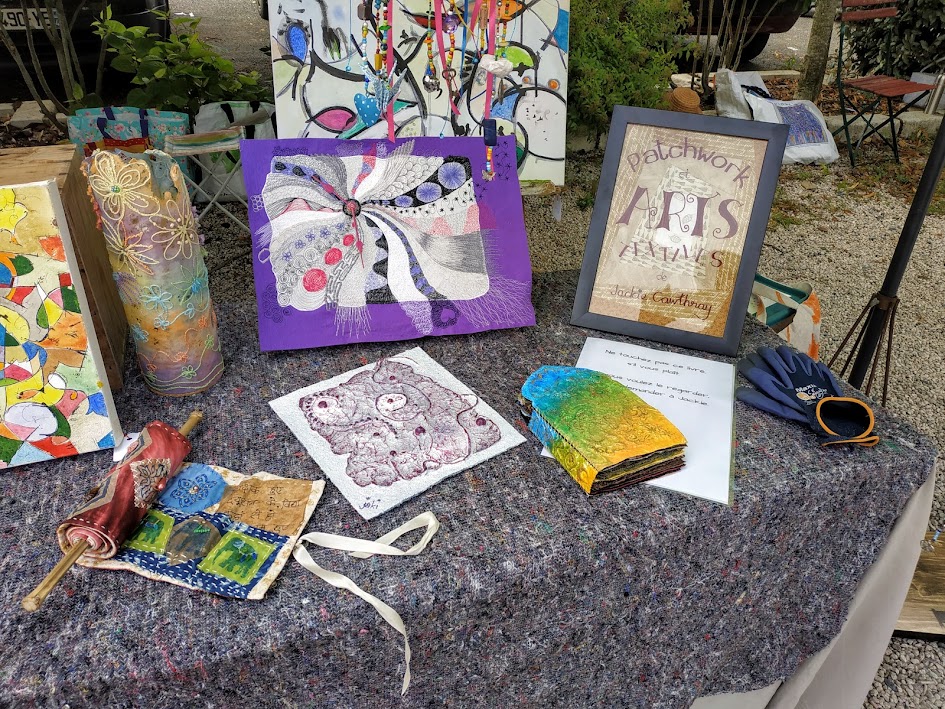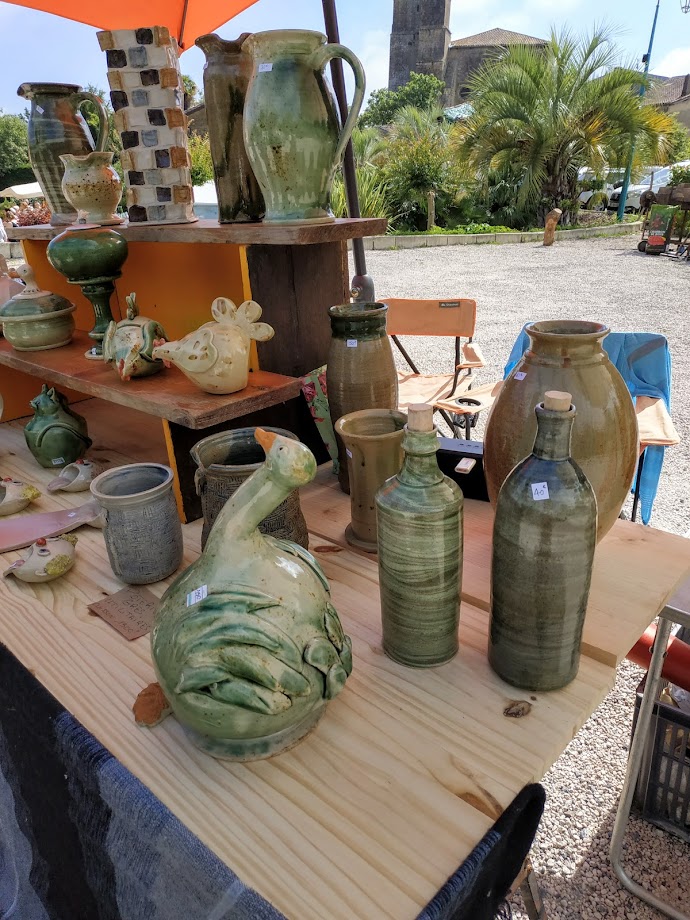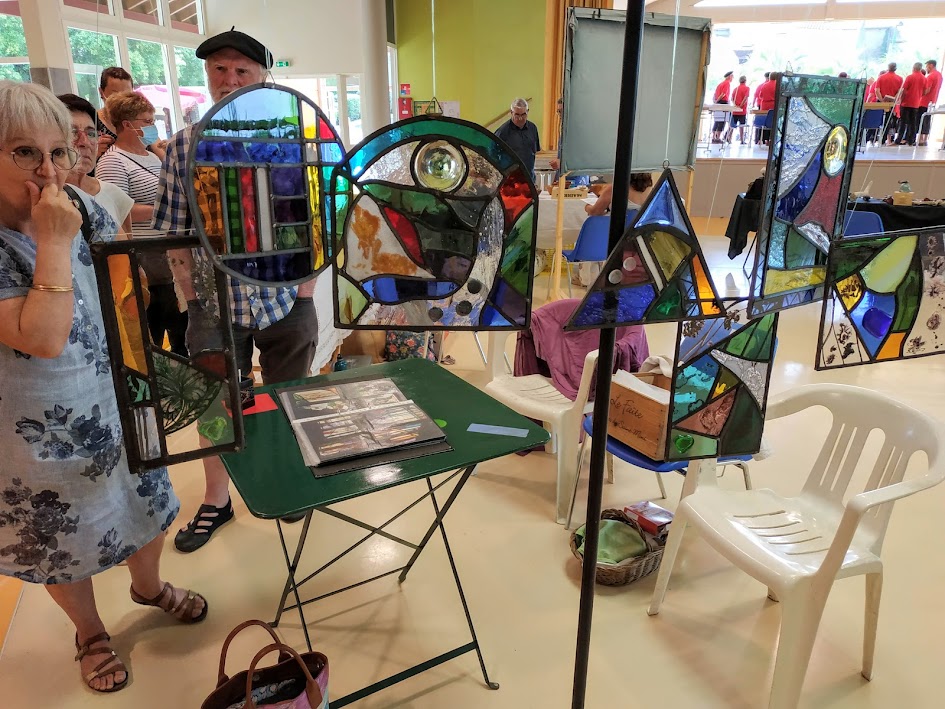 It was a great day, with dozens of artists of every type displaying and selling their wares, potters, painters, stained glass makers, poets, and all of a very high standard.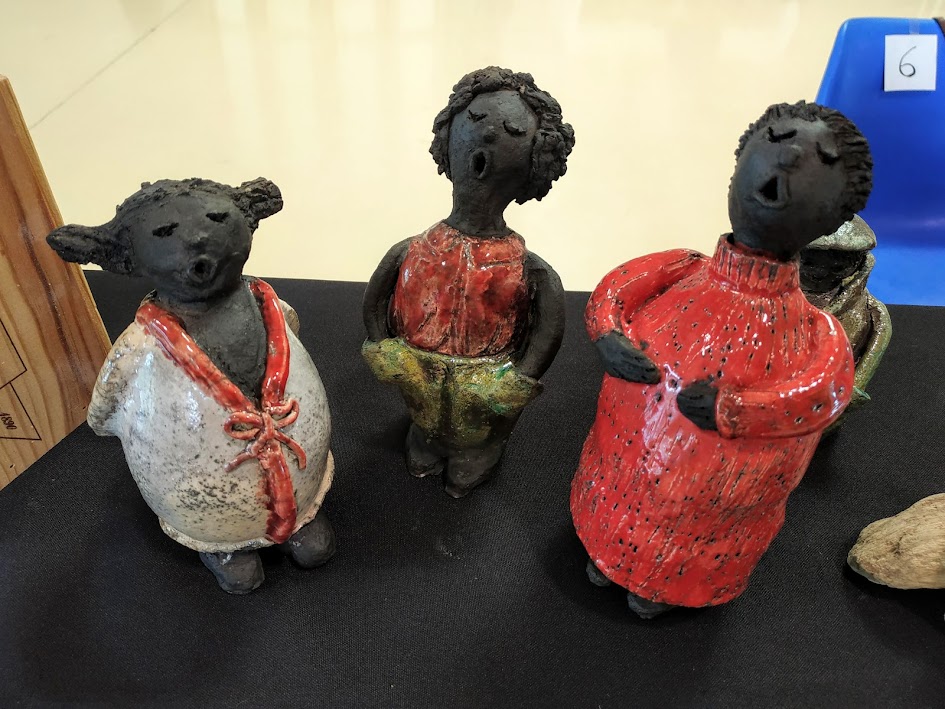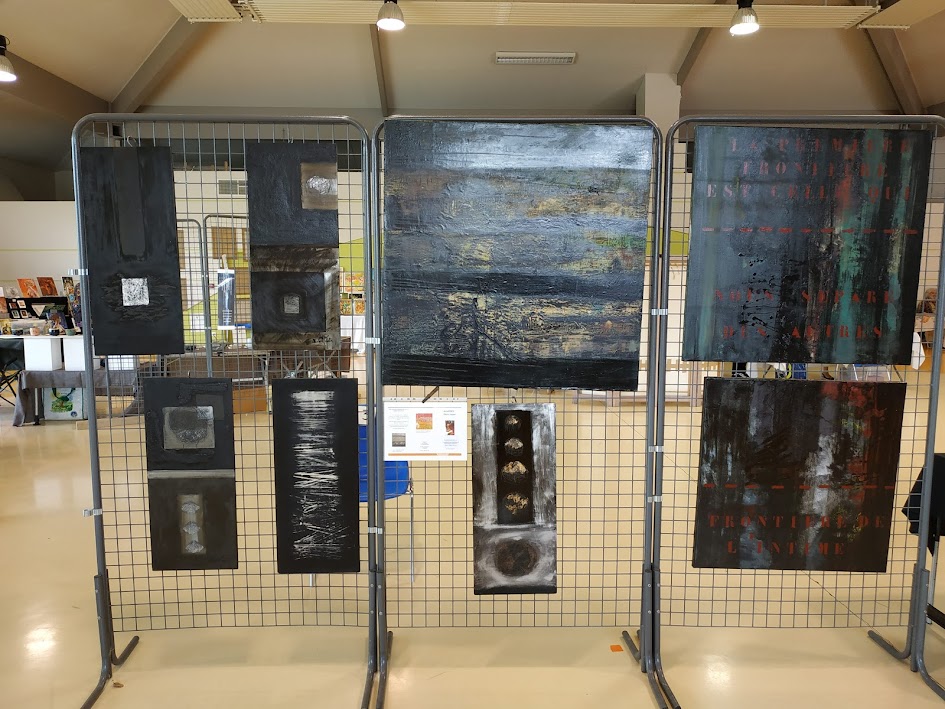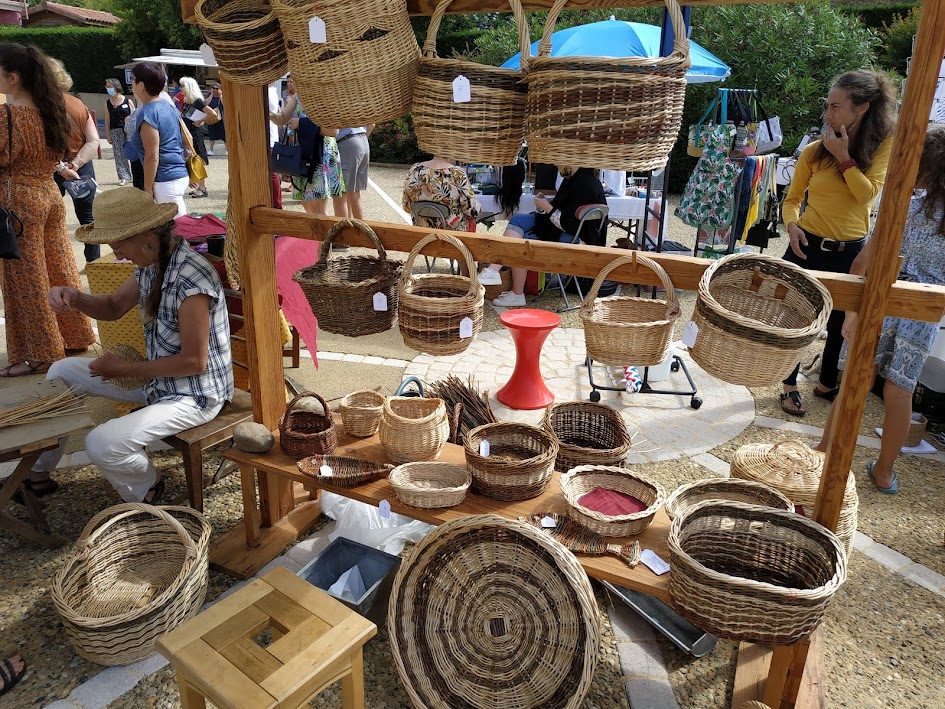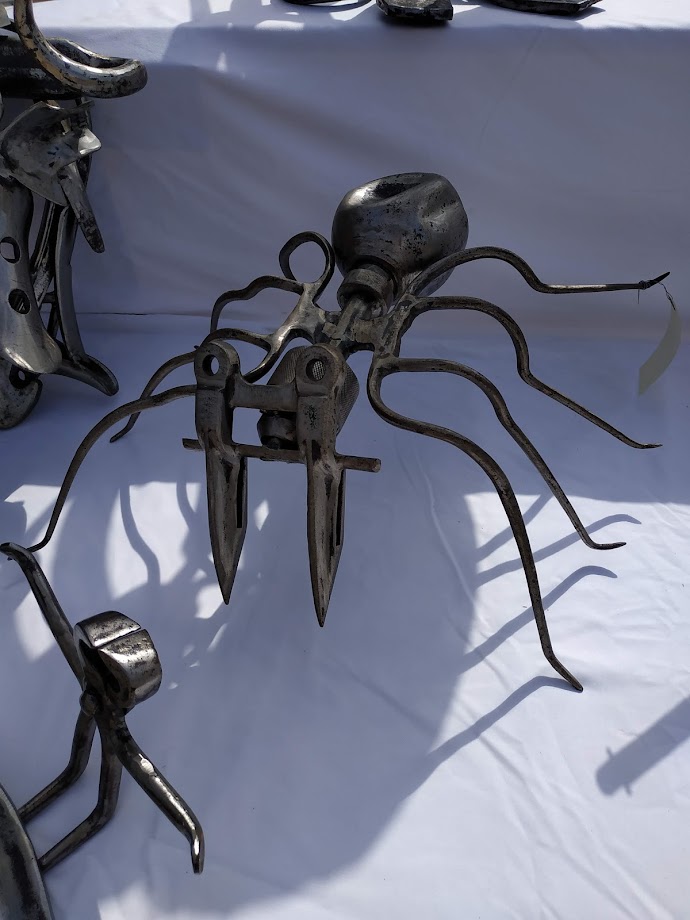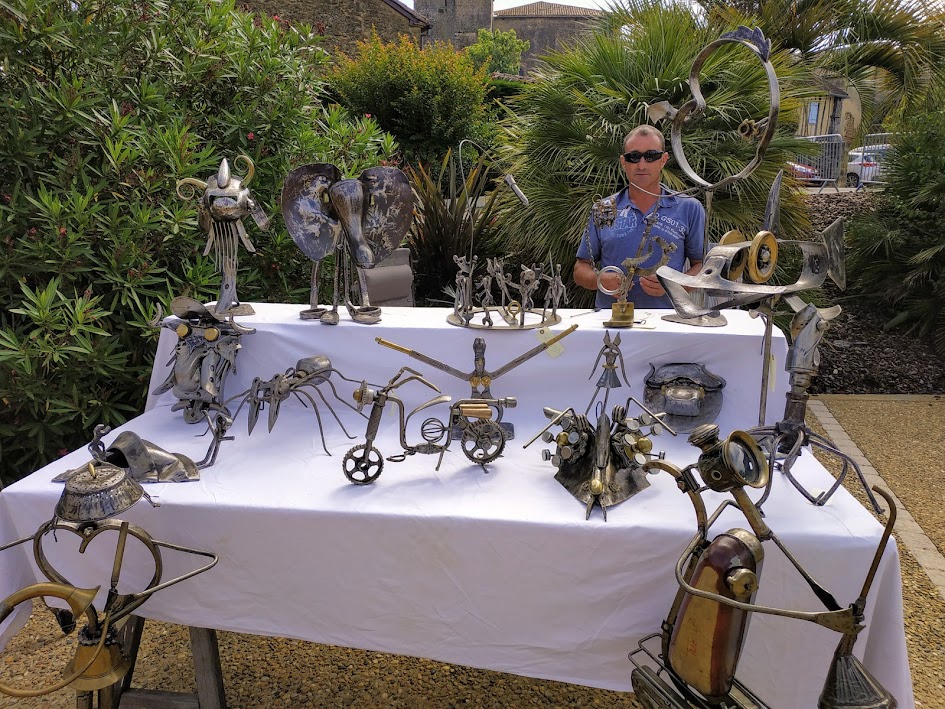 The local journalist was quite taken with the fact that I could actually wear my particular type of art, earning me a mention and two photos in the local paper.
https://lejournaldugers.fr/article/49955-artistes-dans-la-rue-a-aignan-vif-succes
I bumped into plenty of friends as well as lots of folk I didn't know and had a lovely, relaxing day in the shade of the trees (Dominique had bagged a really good spot for us). Next time I might have a stand of my own and maybe even have the time to make a few little items to sell.