You may well be forgiven for thinking that, after our limited rights to go out and live a normal life over the past year and a bit, we'd have finished the gite by now. But, ridiculous though it seems, you'd be wrong.
We started well enough, tackling jobs that had needed doing for years, though they were mostly, it has to be said, in our house. Then we did a lot of gardening; the veg plot had never been weed free before. But the gite? As time went by we found it increasingly difficult to motivate ourselves to do very much at all and we had a very slow winter. Whenever possible, Nick's been out cycling, making up for the times it was forbidden.
What we needed was a kick up the proverbial; it came in the form of a neighbour who runs a chambres d'hôtes asking if we'd be ready to take bookings for the lorry racing weekend in July, she was already booked up and was still getting enquiries.
We made a list of jobs remaining to be done; it should be perfectly feasible in the 10 weeks remaining, Mart gave our details to her booking lady and we set to.
Nearly 3 weeks on and the new bathroom is tiled, grouted, fixtures fitted and plumbed, walls and ceiling painted and window varnished. In the débarras Nick's crepi-ed where the old chimney came out and finished the tiling, which I've grouted. He replaced the glass doors in the linen cupboard with wood and added a coving to the top, while I painted walls, ceiling and cupboard, and cleaned and varnished the beams. The end is in sight, at least in there; next we'll tackle the kitchen.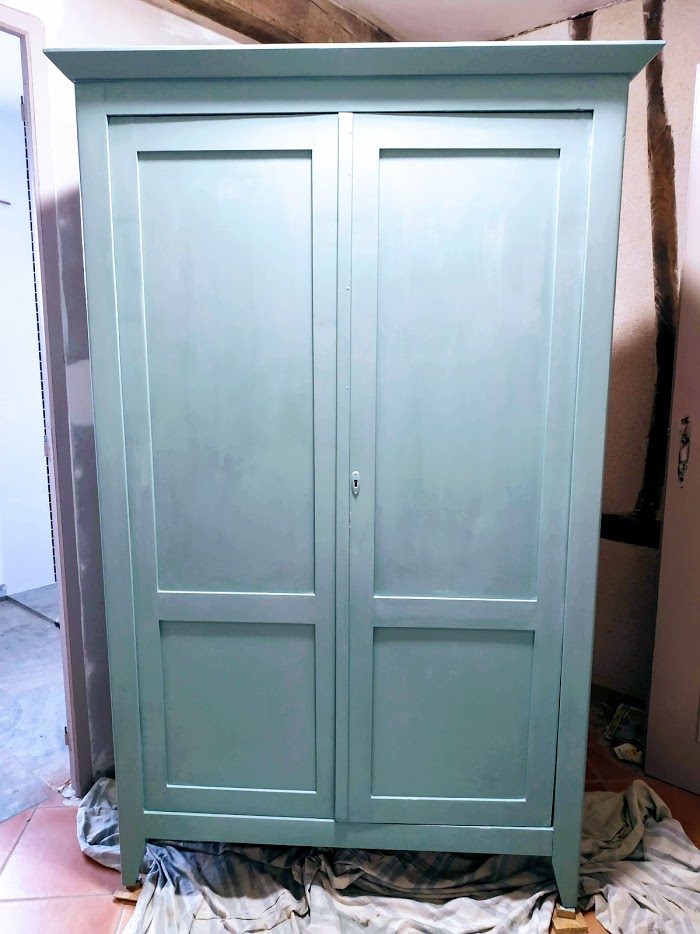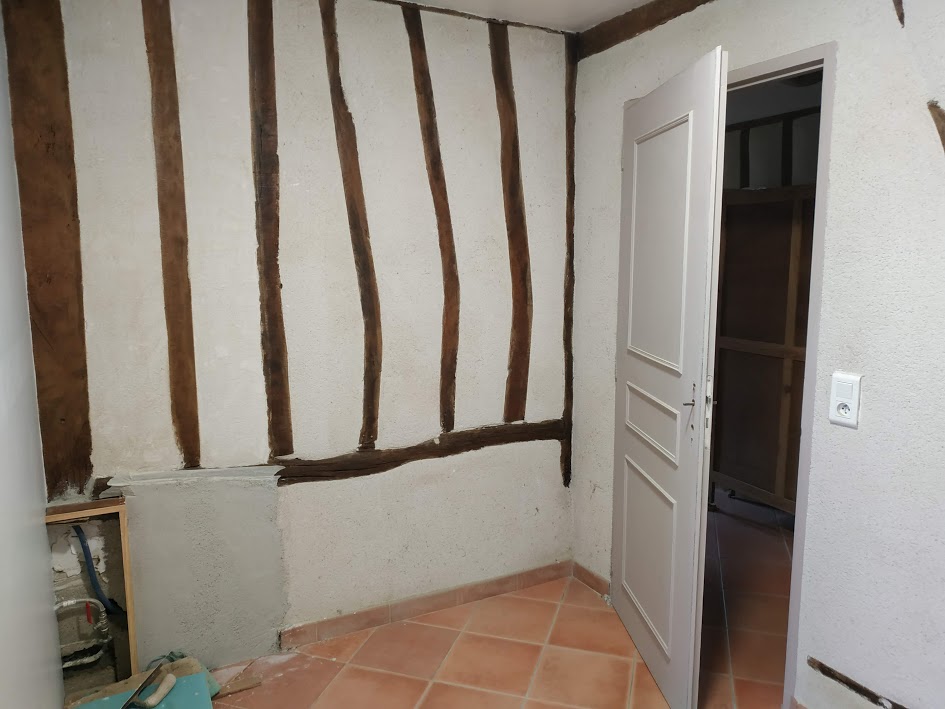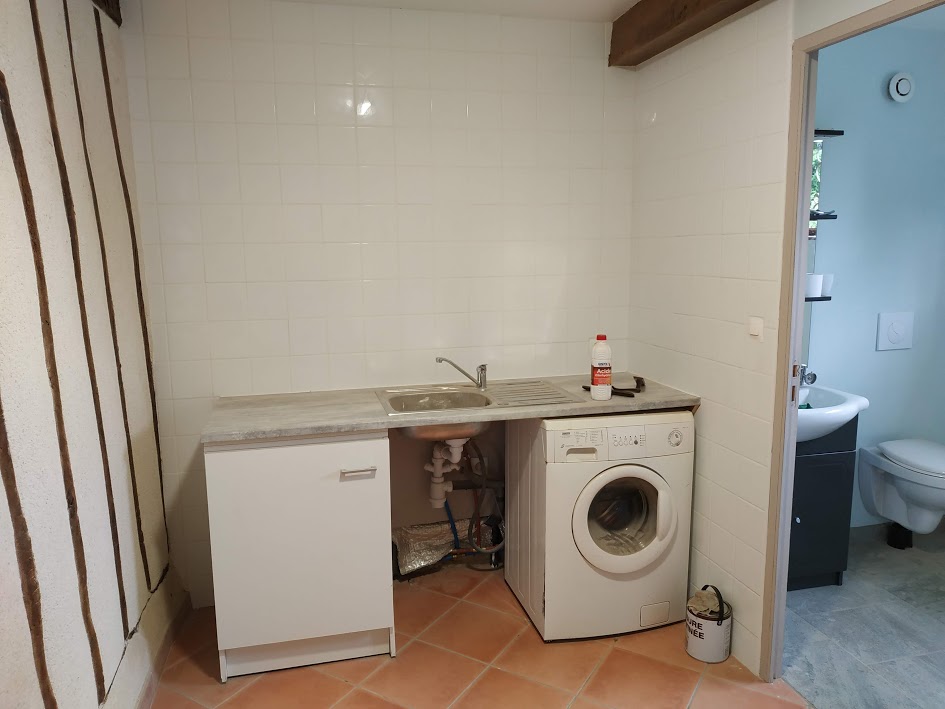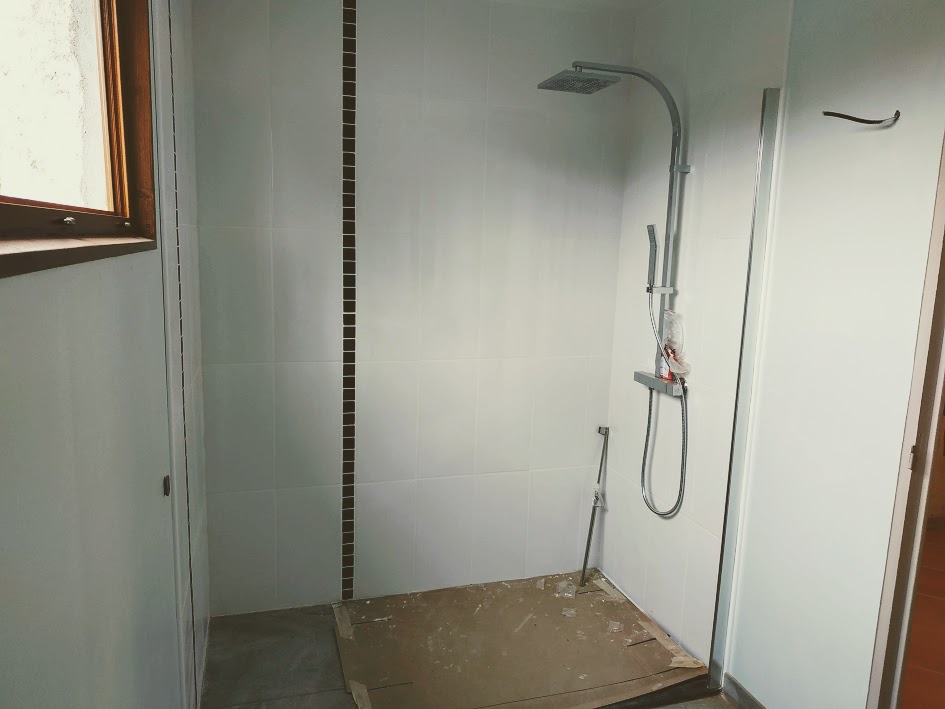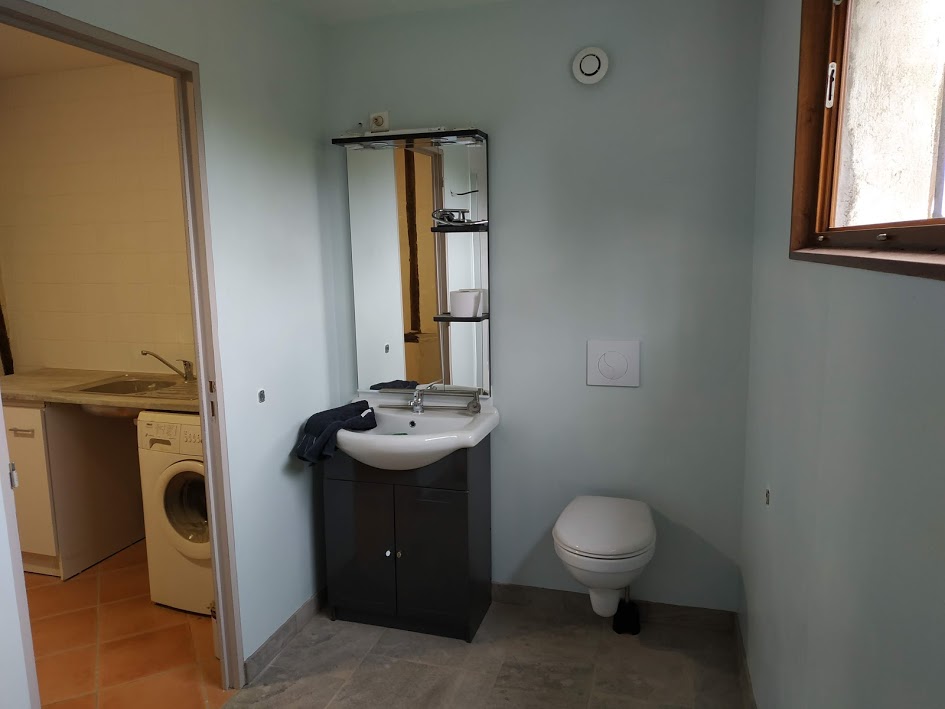 We haven't any bookings yet, but I think that not having en suite facilities is a disadvantage in these covid times, as people from different households can't share facilities. But we'll see what happens; it's good to be making progress again.
In the midst of all this unaccustomed activity, we're trying to take time off occasionally. After a very dry spring, the rain has been almost relentless in May, but last Wednesday was lovely.
When Nick suggested we go out for lunch, it took me a moment to realise what he meant, as all restaurants and cafes are still closed, but we could put some food in the camper and find a pretty picnic spot; the camper is due its MOT next week, so it would benefit from a run anyway, not having seen much use over the past year.
We packed some thawed out soup and chilli and set off for Marciac, where there's plenty of parking by the lake, and found a lovely spot, right next to a picnic table. There was some fishing gear stashed at the water's edge, just down the bank.
As I prepared lunch, I heard a van pull up behind us and Nick talking to someone; there was a young man who wanted to know how long we'd be there as it was his fishing gear on the lakeside, he'd been parked there for two days and had just vacated his spot for a few minutes to do a bit of shopping. We said we'd move as soon as we'd eaten. He sat chatting for a while; if we didn't eat the soup soon, I thought, the rice would be pudding, so I asked if he'd like some soup, there was plenty. Yes, he'd love that, so we ate soup, then stretched the chilli and rice to three servings. I think he regretted accepting the offer of chilli; the French, generally, don't eat anything at all spiced and he found it too hot, though in fact it was very mild.
He brought a lovely cheese from his van to finish the meal and Nick made coffee as we sat chatting. He was taking a year's sabbatical from his job as a psychiatric nurse; Nick misunderstood his job, (he had quite a strong accent), hearing "fermier" (farmer), instead of "infermier" (male nurse), so the poor guy was a little confused when Nick asked him whether he kept animals, or grew cereals. I think he had Nick down as a future patient for a moment, till the misunderstanding dawned on us and we could explain.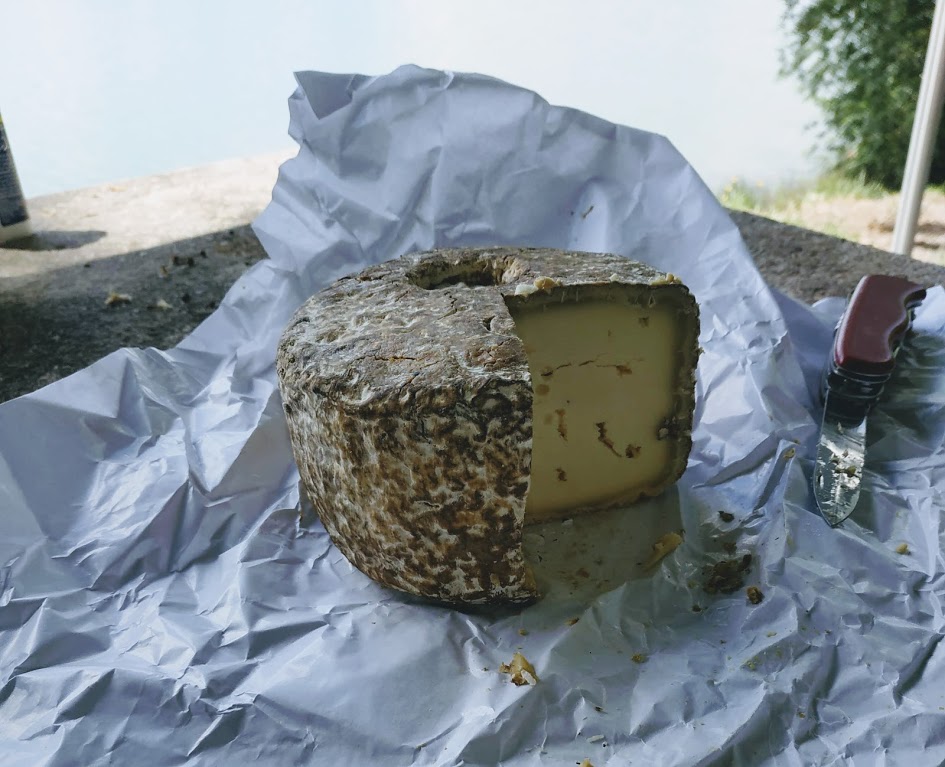 Once the meal was over we moved the camper and had a walk around the lake and into Marciac; we were only out for a few hours, but it felt like a proper break and set us up to do some gardening on our return, watching the solid, black, heavy clouds approaching while I planted strawberries. Shortly after we finished, the thunder and lightning started, followed by rain and a hailstorm. Fortunately the strawberries have survived.